Student Handbook This link allows you to view or download the Student Handbook .pdf file.
WRS Research Paper Template This link automatically downloads the Microsoft Word .dotx template file.
WRS Style Guide This link allows you to view or download the Western Reformed Seminary Style Guide .pdf file.
---
  SBL Student Supplement 
This link allows you to view or download the SBL Student Supplement .pdf file.
---
Zotero works through your browser and enables you to collect, organize and cite your sources in any writing style and integrates with MS Word, Google Drive, and LibreOffice to quickly generate foot- or parenthetical notes. See the full range of features and functions here. 
[*video features Firefox, but Zotero also works with Safari and Chrome]
To get started:
Each Zotero account comes with 300 megabytes of file storage for storing citation information, PDFs, notes, etc.  If you find it necessary, you can purchase additional storage from Zotero.
---
Academic writing in theology and religion
From Topic to Thesis
 by 
ISBN: 9780830851317
Publication Date: 2015-12-31
This affordable and accessible tool walks students through the process, focusing on five steps: finding direction, gathering sources, understanding issues, entering discussion and establishing a position. Its goal is to take students directly from a research assignment to a research argument--in other words, from topic to thesis. 
Quality Research Papers
 by 
ISBN: 9780310514022
Publication Date: 2014-02-11
This updated third edition of Quality Research Papers --fast becoming a standard reference textbook for writing research papers in the fields of religion and theology--gives improvements and added material for such things as the expanding field of online research and doing church-related research in a professional manner.
---
Kate L. Turabian,
A Manual for Writers of Term Papers, Theses, and Dissertations
, current edition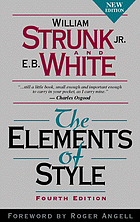 White, Strunk, E.B. White.
The Elements of Style
, 4th. ed. New York: Longman, 1998.